About
Meet our team
Kentucky Voices for Health is led by staff members whose backgrounds are intimately focused on public policy, research, communications, and education.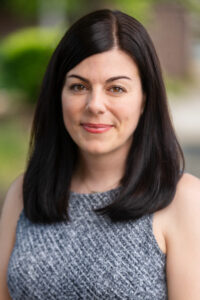 Emily Beauregard, MPH
Executive Director
emily.beauregard@kyvoicesforhealth.org
Emily Beauregard became the Executive Director for Kentucky Voices for Health after years of active health coalition membership. Prior to joining Kentucky Voices for Health, Ms. Beauregard served as Director of Planning and Communications at the Kentucky Primary Care Association, where she worked on practice improvement, community development, policy advocacy, and communications with members and policy-makers. She previously served for five years at the Family Health Centers in Louisville as the Health Planner and Refugee Health Coordinator. Ms. Beauregard holds a Master's degree in Public Health from the University of Illinois at Chicago.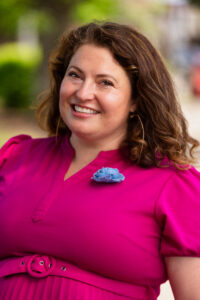 Cara Stewart
Director of Policy Advocacy
cara@kyvoicesforhealth.org
Cara Stewart joined Kentucky Voices for Health as the Director of Policy Advocacy in 2020. As an attorney, Cara worked nearly 7 years at Legal Aid of the Bluegrass representing low-income Kentuckians in a wide-variety of civil matters in northern Kentucky. Cara's tenure at the Kentucky Equal Justice Center in 2013 allowed her to play a larger role in Kentucky's continuing success with implementation of the Affordable Care Act by conducting community education presentations statewide. Cara is a kynector, assisting Kentuckians who are enrolling in healthcare and former Kentucky Governor Steve Beshear appointed her to the Kentucky Healthcare Improvement Authority Board to represent consumers through Sept 2017. The Kentucky Bar Association appointed Cara to serve on their Committee on Child Protection & Domestic Violence, and she has received various awards and recognitions through the years — in 2019 Cara was honored nationally by Families USA as their Consumer Engagement Health Advocate of the Year. Cara played a role in (successfully) filing suit challenging former Kentucky Governor Matt Bevin's restrictive changes to Kentucky's Medicaid program and has a law review article about those efforts published in the American Journal of Law and Medicine. Cara's proud her marriage was personally blessed by bell hooks and she and her family now reside in northern Kentucky, with consistent visits to her hometown in Floyd County, KY.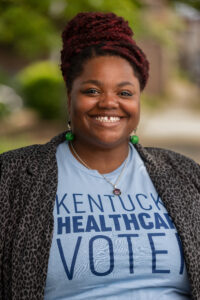 Priscilla Easterling
Director of Outreach & Enrollment
priscilla@kyvoicesforhealth.org
Priscilla Easterling joined KVH in October 2020 as the outreach coordinator. Priscilla is a 2013 graduate of Berea College. Prior to joining Kentucky Voices for Health, Priscilla was a certified navigator for the Affordable Care Act in Virginia, working with legal aid services and the Virginia Poverty Law Center to help with outreach and enrollment for the federal marketplace, medicaid, and CHIP. Priscilla holds a Master's degree in Public Administration and is excited to use her education and experience to support and advocate for Kentuckians.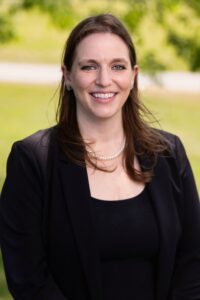 Kelly Taulbee
Director of Communications & Development
kelly@kyvoicesforhealth.org
Kelly Taulbee joined KVH in October 2020 as the communications and development coordinator. Prior to joining KVH, Kelly gained more than 13 years of experience in Kentucky state and local government sectors. Some of her previous roles include serving as Special Advisor to Louisville Metro Government, Policy Advisor for the House Democratic Caucus of Kentucky, Legislative Aide in former Kentucky Governor Steve Beshear's Office for Legislative Affairs, and lobbying for Goss Samford PLLC. Kelly is a 2008 graduate of Centre College, and she and her husband John are lifelong Kentuckians.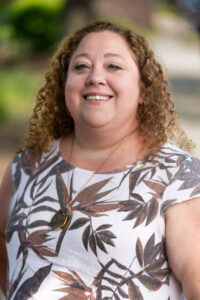 Holly Hudnall
Director of Community Engagement & Education
holly@kyvoicesforhealth.org
Holly Hudnall joined KVH in February 2022 as the Storybanking Coordinator. She received her Master of Arts in Folk Studies with Certification in Public Folklore from Western Kentucky University in 2013. Holly has always been fascinated by the stories people tell, and loves to listen to storytellers of all kinds. She taught Foodways, Supernatural Folklore, and Folklore in the Media as a part-time instructor of Folk Studies at WKU, and taught Composition and Literature classes as an English instructor and Coordinator of The Writing Center at Cecil College in North East, Maryland. She encourages students to be fearless in sharing their writing, to tell their own stories, and to advocate for themselves in their educational careers and beyond. Holly has previously interviewed and collected oral histories as an instructor in Foodways and Supernatural Folklore, and as part of the Allen County Oral History project in South Central Kentucky. She lives in Bowling Green, Kentucky with her husband and her daughter, and enjoys gardening, reading, home improvement projects, any kind of supernatural folklore, and spending time with her family.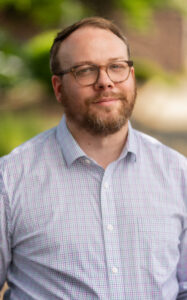 Cody Kemmer
Communications Associate
cody@kyvoicesforhealth.org
Cody Kemmer is a newly converted Kentuckian who currently serves as the Grants & Communications Associate for Kentucky Voices for Health. Prior to moving to the commonwealth and joining KVH, Cody spent nearly a decade in public service for his home state of Tennessee. He earned his undergraduate degree from the University of Mississippi, where he first became involved in organizing and advocacy. Cody has Appalachian roots in Tennessee and Kentucky, but currently resides in Bowling Green.

Alex Quintela
Operations Administrator
alex@kyvoicesforhealth.org
Alexandra "Alex" Quintela joined KVH in March 2023 as the Operations Administrator. Originally from Central California, Alex has lived in Louisville since 2017. Her background is in education and nonprofits, and she previously taught middle school math for five years. Alex has always been passionate about social justice and applying her systems-oriented approaches to improving access for marginalized communities, whether that be in education or in healthcare. She holds a Bachelors of Arts degree from Wellesley College, Masters Degrees in Business Administration and Educational Leadership from Mills College, and Masters Degree in Teaching from the University of Louisville. Alex lives in Louisville with her boyfriend, their moody cat, and guinea pig.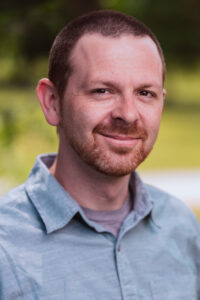 Sean Blevins
Videographer
sean@kyvoicesforhealth.org
Sean Blevins began contracting for KVH during the summer of 2020 as a videographer and editor. Aside from his storytelling work with KVH, Sean runs a video production small business. He's worked for over 10 years the telling stories of community members in Louisville, working with nonprofits, and was excited to work with KVH to give a voice to those throughout Kentucky who may otherwise lack it.