About
Meet Our Board of Directors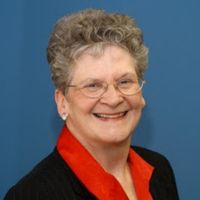 Sheila A. Schuster, Ph.D.
Louisville
KVH Board Chairperson
Dr. Schuster has been a clinical psychologist for nearly 50 years, and a renowned champion for mental health and healthcare state and federal advocacy in Kentucky for nearly 40 years. She helped establish the Kentucky Mental Health Coalition in 1982, was the first Executive Director for the Kentucky Psychological Association, and currently leads the Advocacy Action Network, overseeing an umbrella of organizations fighting for healthcare, mental health, social justice and disability issues. Among many leadership roles, she has recently served as Chair of the Board for the Foundation for a Healthy Kentucky, and is also a founding board member for Kentucky Voices for Health. Dr. Schuster earned her doctorate in clinical psychology from the University of Louisville.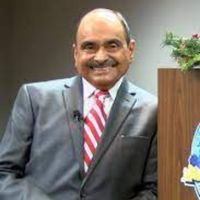 Jiten Shah, M.S.
Owensboro
KVH Treasurer
Jiten has spent more than 410,000 hours (45+ years) of his service career leading the Green River Area Development District (GRADD). Jiten had a front-row seat for some of the region's biggest projects, including the Natcher Bridge development and Owensboro Riverport. He began as a regional engineer for GRADD, and then held a variety of positions before assuming the Executive Director position in 1987. Jiten's career was dedicated to improving key community issues such as transportation barriers, economic and workforce development issues, and how to better assist aging populations – establishing a world-class senior meals and health nutrition program for the entire seven-county GRADD region. Jiten earned his Master of Science in Environmental Engineering Technology and Environmental Technology from West Virginia University.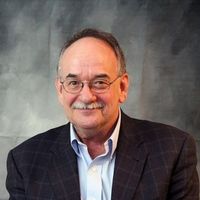 Richard J. Seckel, M.S.W.
Lexington
Rich is currently Director of the Kentucky Equal Justice Center (KEJC), and has worked at KEJC for more than 40 years. Rich is a well known poverty law advocate among state policymakers, and is recognized with the Distinguished Nonprofit Leadership Award by the Kentucky Nonprofit Network. Rich is a founding board member for Kentucky Voices for Health, as well as the first Chair of the Board for the Foundation for a Healthy Kentucky's Community Advisory Committee. Rich earned a Master of Social Work degree from West Virginia University.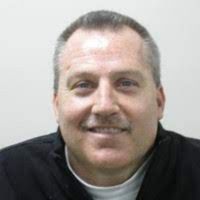 David Allgood, M.A.
Louisville
David is the Director of Advocacy for the Center for Accessible Living (CAL) and a lifelong advocate for Kentuckians with disabilities. He has spent his career at CAL the last decade working to empower individuals with disabilities to become self advocates so that they can remain in the community or a setting of their choice. David earned a Master of Arts in Vocational Rehabilitation Counseling from the University of Kentucky.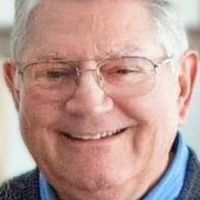 Col Owens, J.D.
Fort Mitchell
Col spent 45 years of his career in legal aid services in both Kentucky and Ohio where he specializes in policy advocacy to support working poor families. He has taught Poverty Law at both Northern Kentucky University's Chase College of Law and the University of Cincinnati College of Law, and is very involved with the United Way of Greater Cincinnati, including many leadership and board of trustee roles. Col was an elected member of the Covington Public Schools Board of Education, he served on the Kentucky School Boards Association Board of Directors, and is a lifetime member of the Prichard Committee for Academic Excellence. Former Ohio Gov. John Kasich appointed Col to the Ohio Advisory Council on Healthcare Payment Innovation, and Col also served on several healthcare reform committees established by former Ohio Gov. Ted Strickland. Col graduated from Harvard College and went on to earn a law degree from Boston University School of Law.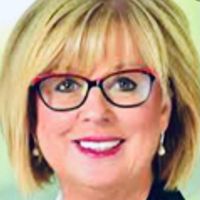 Susie Starling, B.S.N., M.A.
Irvine
Susan is a retired healthcare professional, serving as President and CEO of Mercy Health's Marcum & Wallace Hospital for over 20 years, working diligently to transform the quality and delivery of healthcare in rural Kentucky. Among many accolades and state and federal appointments throughout her career, Susan is former Chair to the Kentucky Hospital Association and Kentucky Rural Health Association boards, respectively. Susan was instrumental in the development of a statewide trauma system in Kentucky, and strongly believes that rural Americans deserve local access to quality healthcare. Susan earned a Master of Nursing in Rural Health Administration from Eastern Kentucky University.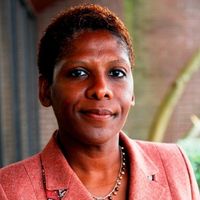 Barbara Gordon, M.A.
Louisville
Barbara is the Director of Community Engagement for the University of Louisville's Trager Institute, where also serves as part-time faculty for the University of Louisville Kent School of Social Work. She spent more than a decade of her career as program administrator and branch manager for the Kentucky Department for Mental Health and Mental Retardation Services and the Office of Aging Services, respectively. Barbara has also served as Director for the Division of Social Services at Kentuckiana Regional Planning and Development Agency (KIPDA) for over 17 years. Barbara earned a Master of Arts in Community Agency Counseling from Western Kentucky University.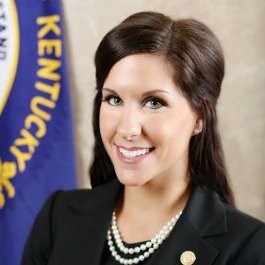 Nikki Coursey
Symsonia
Nikki R. Coursey is known as rural Kentuckian, extreme philanthropist in the mental & public health arena. She has served the Commonwealth on a multitude of federal | state| local board(s) with her skill set & passion to tirelessly advocate for Kentucky's most vulnerable children and their families. She obtains a high level of expertise to cultivate partnerships to enhance Kentuckians efforts to eliminate SDoH barriers in collaboration to keep families safe & thriving in their local pocket(s) of Kentucky.
Her extreme passion comes from decade(s) plus work within local | state | federal policy optimization projects. Along with the desire to be the best example for her vibrant 8 year old daughter, Ava Renee. Lastly, Nikki's full-time career is a healthcare professional; serving as Network Management for Bon Secours Mercy Health (BSMH) Kentucky. She has been serving BSMH for nearly 10 years.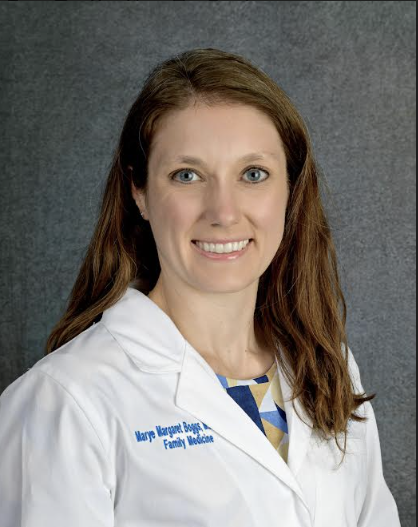 Mimi Boggs, MD, MPH
Cumberland
Marye Margaret (Mimi) Boggs, MD, MPH is a Family Medicine-Obstetrics physician in Harlan, Kentucky, which is her hometown. She earned a Bachelor of Science from Sewanee: The University of The South and a Master of Public Health and Doctor of Medicine from St. George's University School of Medicine and Public Health. She completed residency in Family Medicine and fellowship in surgical obstetrics at St. Elizabeth Hospital. She is passionate about women's health, preventative care, and rural medicine.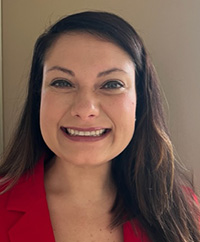 Chelsea Miceli, MSSW
Corbin
Chelsea Miceli, MSSW, is a Program Coordinator with the University of Louisville Trager Institute. She received her MSSW at the University of Louisville Kent School of Social Work and is a Certified Community Health Worker (CCHW). Her experience includes working with a wide array of populations and organizations including Department of Community Based Services, school-aged children, long-term care facilities, and has extensive knowledge of geriatric care. She serves as a field supervisor for social work learners across the state. She is a co-coordinator of the Virtual Friendly Visitor Program, which focuses on reducing social isolation in older adults through virtual platforms. With her education and experience, she is responsible for the development and instruction of Community Health Worker curriculum for Apprenticeship interns within the Trager Institute' Behavioral Health Workforce Education and Training paraprofessional grant. She serves alongside other Program Coordinators to address grant goals in both the Behavioral Health Workforce Education and Training program for professional learners and the Geriatric Workforce Enhancement Program.