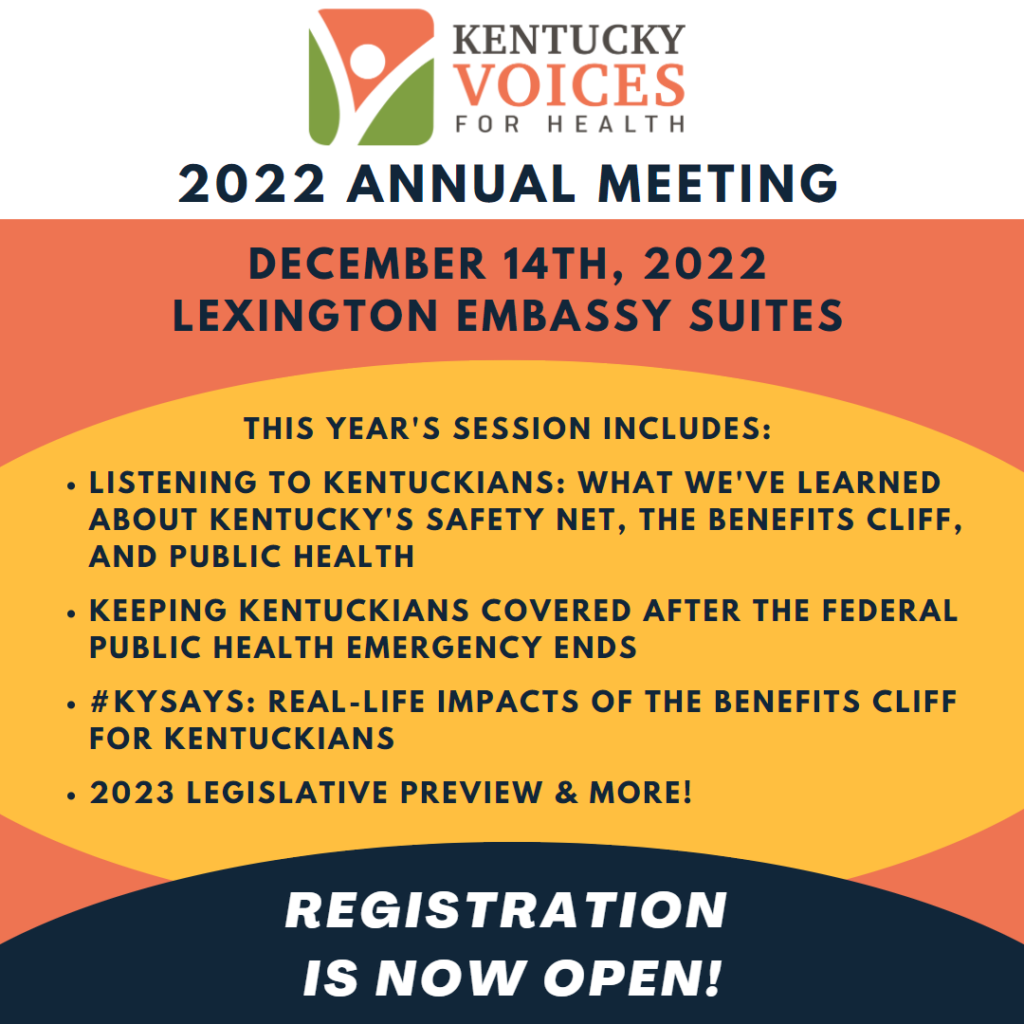 Registration is now open for Kentucky Voices for Health's 2022 Annual Meeting. The meeting will be held December 14 — IN PERSON! — at the Embassy Suites- UK Coldstream Campus in Lexington. We're so excited to bring together members of our coalition from across the commonwealth (along with some very special guests) for a day of learning, networking, and resource sharing.
Tickets are $25 with your KVH membership, and $50 without KVH membership. Stay tuned as we provide additional updates on featured speakers, panelists, and MORE!
WHO SHOULD ATTEND?
Health advocates, consumers, policymakers, community leaders, public employees, nonprofit organizations, frontline service providers, outreach workers, educators, researchers, faith leaders, and others who serve their communities.
2022 ANNUAL MEETING SPONSORSHIP OPPORTUNITIES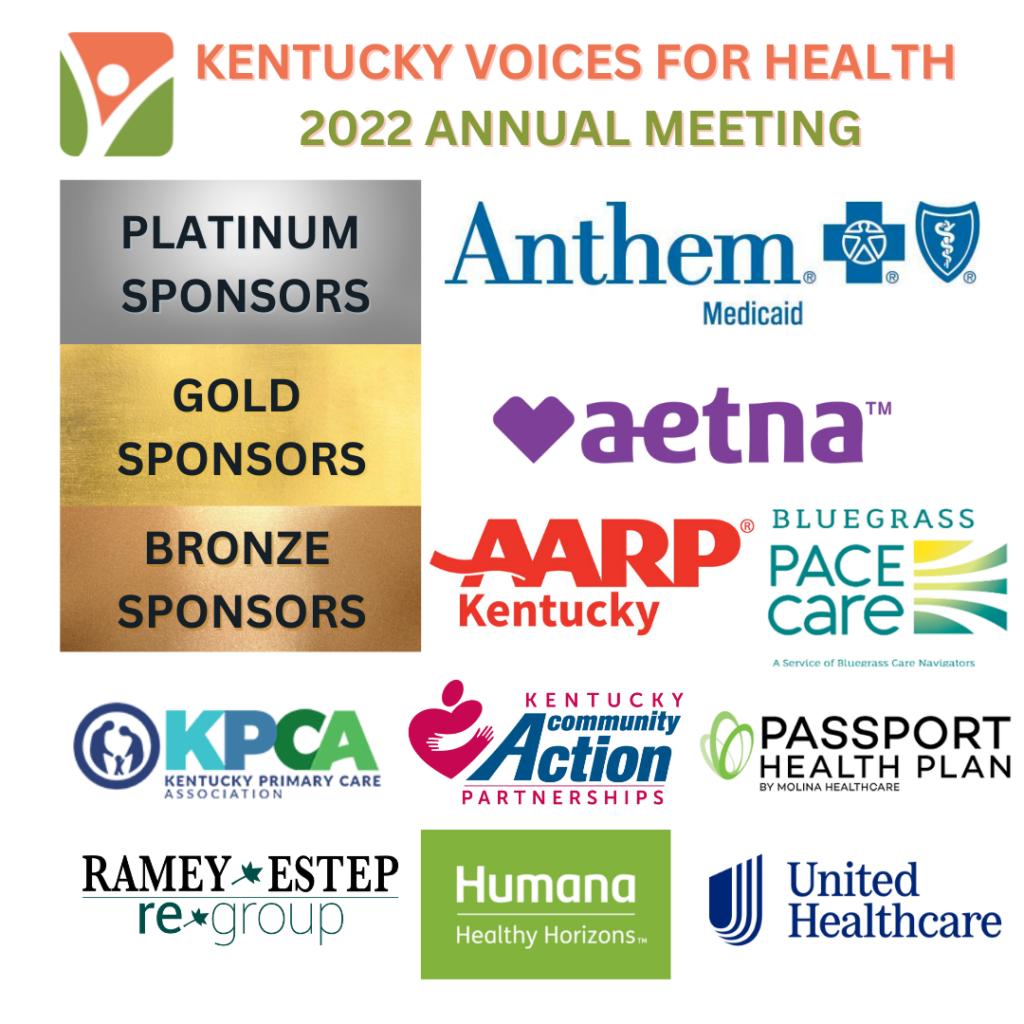 Thank you to our sponsors who make this work possible! Would your organization be interested in sponsoring this year's annual meeting? Email for more information.