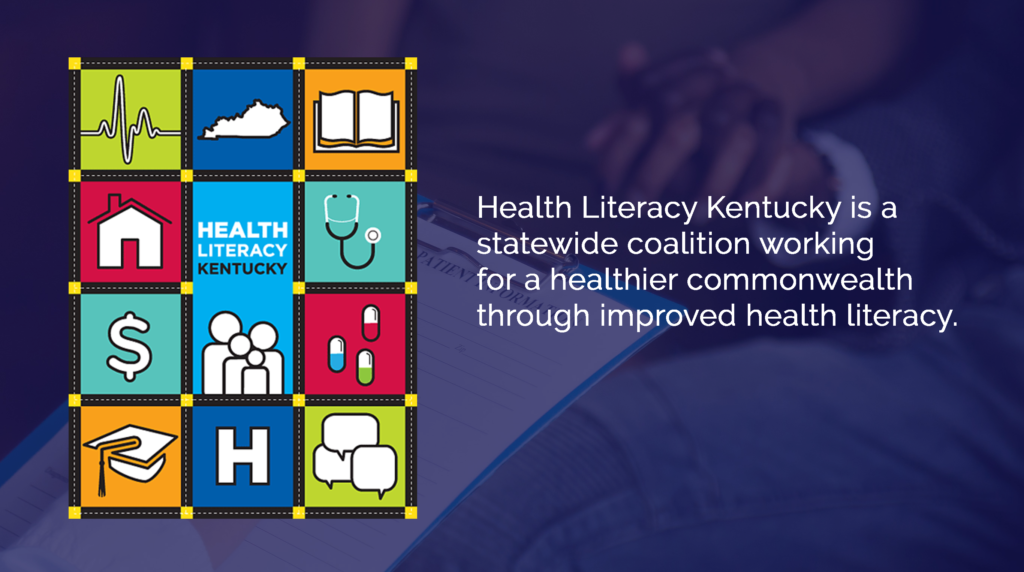 Health Literacy is "the degree to which individuals have the capacity to obtain, communicate, process, and understand health information and services needed to make appropriate health decisions." (Affordable Care Act, 2010)
Tools & Resources
Kentucky Health Insurance Literacy Training Modules
Tools for Teaching
These materials have been developed and used by Health Literacy Kentucky members over the past several years. We encourage you to adapt and use them with community and professionals in your area! We'd love to know about updates you make and audiences that you reach. Each button links to a .zip file with all the materials for each toolset.
About Us
Health Literacy Kentucky (HLK) is a statewide coalition working for a healthier commonwealth through improved health literacy. We are a group of advocates, health care professionals, and academic partners who have been volunteering and promoting health literacy initiatives together since 2009.
Health Literacy Kentucky works to:
Encourage cross-discipline partnerships for health literacy programs across the state
Raise awareness of the issues related to health literacy in communities across the state
Provide training for healthcare professionals and healthcare systems
Foster the development of ongoing health literacy research in Kentucky
Share Kentucky-specific health literacy challenges, interventions, successes, and failures
Steering Committee
Events
Events Search and Views Navigation
No matching events listed under Health Literacy. Please try viewing the full calendar for a complete list of events.