Kentucky Voices for Health Annual Meeting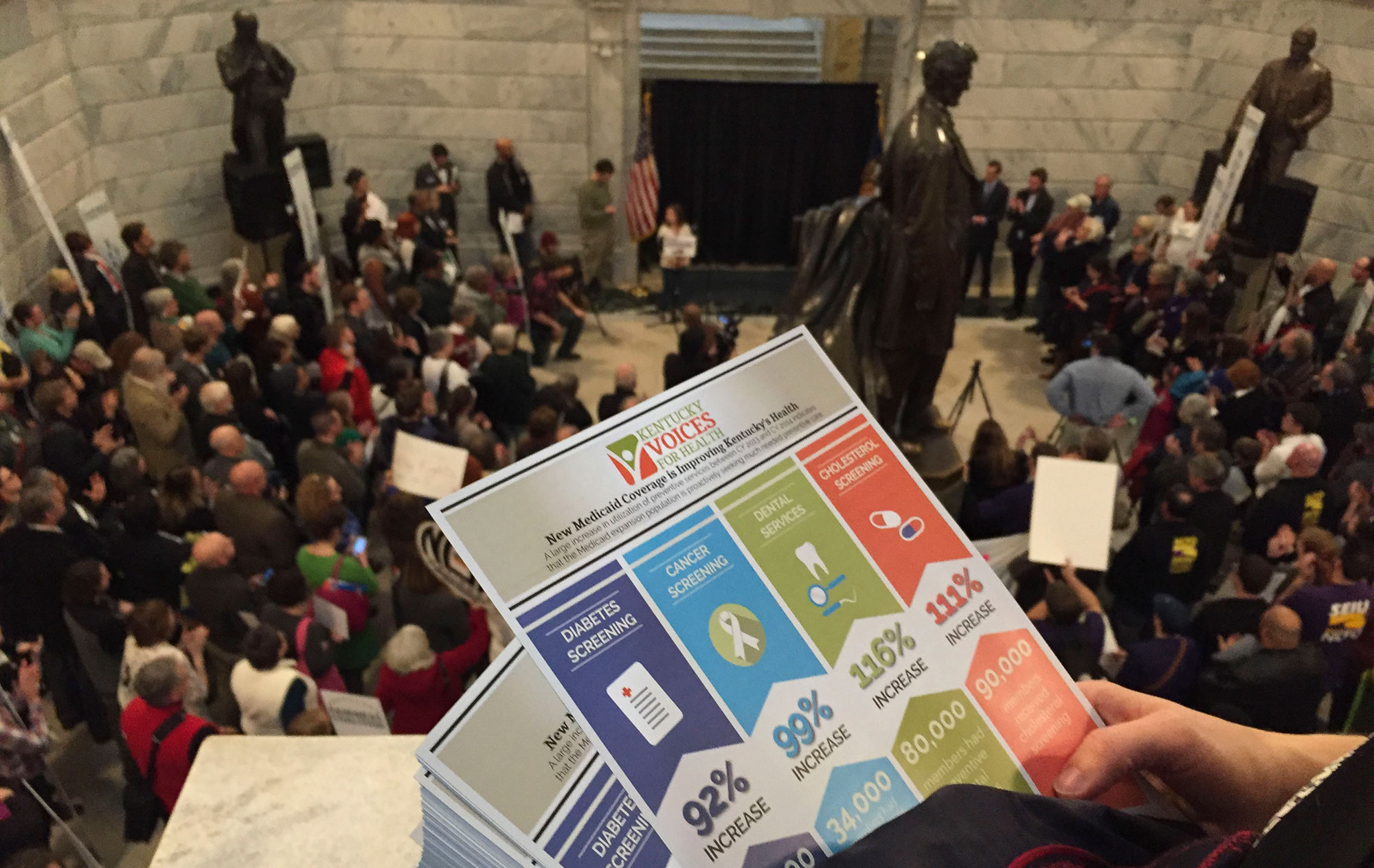 This meeting will bring together health advocates, healthcare providers, insurers and policymakers from across the Commonwealth to explore opportunities to improve access to affordable healthcare, expand school health services, strengthen Kentucky's community safety-net, prepare for the 2020 General Assembly, and partner to ensure a complete count during the 2020 Census. Our speakers include:
Dr. Elaine Waxman
Elaine Waxman is a senior fellow in the Income and Benefits Policy Center at the Urban Institute. Her expertise includes food insecurity, nutrition and the food assistance safety net, the social determinants of health disparities, and other issues affecting low-income families and communities.
Before joining Urban, Waxman was vice president of research and nutrition at Feeding America, where she oversaw research on food insecurity, the intersection of hunger and health, and the circumstances and experiences of individuals seeking charitable food assistance. She also helped develop community-based intervention models to address the needs of low-income, food-insecure families. From 1999 to 2009, Waxman worked on a series of linked research projects at the University of Chicago on low-wage work and the challenges facing low-income working families.
Waxman has coauthored numerous research and policy reports and articles in scholarly journals, including Applied Economics Perspectives and Policy, Health Affairs, Social Science Review, Journal of Hunger and Environmental Nutrition, Journal of Family and Economic Issues, and Journal of Food Law and Policy. She is a member of the Feeding America Technical Advisory Group, an adviser to the national food and agricultural policy forum Agree, an advisory board member of the Family Resiliency Center at the University of Illinois, and a member of the Aspen Institute Dialogue on Food Insecurity and Health Care Expenditures.
She holds an MPP and a PhD from the University of Chicago, where she is a lecturer.
Kyle Marie Stock
Kyle Marie Stock is the Senior Policy Analyst for Community Catalyst's Children's Health Initiative. In this role, she provides strategic advice, policy analysis, and accessible written materials to advocates and policymakers. Kyle serves as a resident expert on a range of issues including Medicaid and the Children's Health Insurance Program (CHIP).
Prior to joining Community Catalyst, Kyle worked for Raising Women's Voices where she provided technical assistance to organizations seeking adoption of women and LGBT friendly health care policies. Previously, Kyle was the Legislative Fellow at the Center for Reproductive Rights where she monitored state legislation related to reproductive health care. She also served as the George M. Fleming Health Law Fellow at the Southwest Women's Law Center in Albuquerque, New Mexico.
Kyle is a graduate of the University of Texas School of Law and holds a Bachelor of Arts with honors from the University of Michigan.
Community Catalyst works to ensure consumer interests are represented wherever important decisions about health and the health system are made: in communities, courtrooms, statehouses and on Capitol Hill.